Marsden Exhibitions was established in 2003 with the vision of providing exceptional exhibition stand design, build and management services globally.
Our roots began as Storm Exhibitions, which designed, built and installed its first exhibition stand in 1996. Storm later merged into Marsden Direct Group in 2003 to form Marsden Exhibitions.
From inception, we delivered a customer-first attitude and best-in-class solutions for our clients. 
At Marsden Exhibitions, we are a full end-to-end exhibition and events agency with a mission to design and deliver exhibition stands, events and conferences that captivate and inspire audiences.
We strive to innovate and push boundaries, creating immersive experiences that leave a lasting impression on attendees.
End-to-end exhibition & events design agency, based in the UK with Global Reach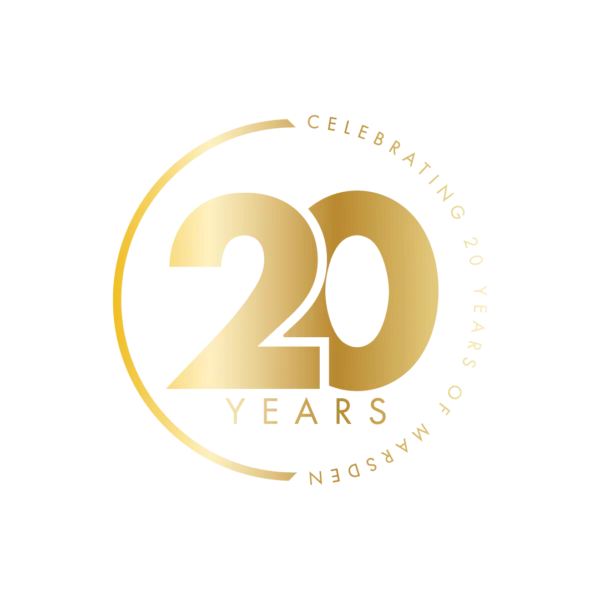 20 Years of
Marsden Exhibitions
At Marsden Exhibitions, we are committed to living these values every day and delivering exceptional exhibition stands that showcase our client's brands in the best light possible.
We believe in infusing creativity into every aspect of our work, from design to execution, to deliver exceptional exhibition stands that stand out.
We believe in working closely with our clients to understand their unique needs and tailor our services to meet them effectively.
We pride ourselves on delivering reliable and consistent results, ensuring that our clients can trust us to meet their deadlines and exceed their expectations.
We maintain the highest standards of professionalism in all our interactions, ensuring that our clients receive exceptional service from start to finish.
We believe in continually improving our skills, processes, and services to deliver even better results for our clients.
We believe that a healthy work-life balance is essential for our team's well-being and productivity. We strive to maintain a relaxed and enjoyable work environment that fosters creativity and teamwork.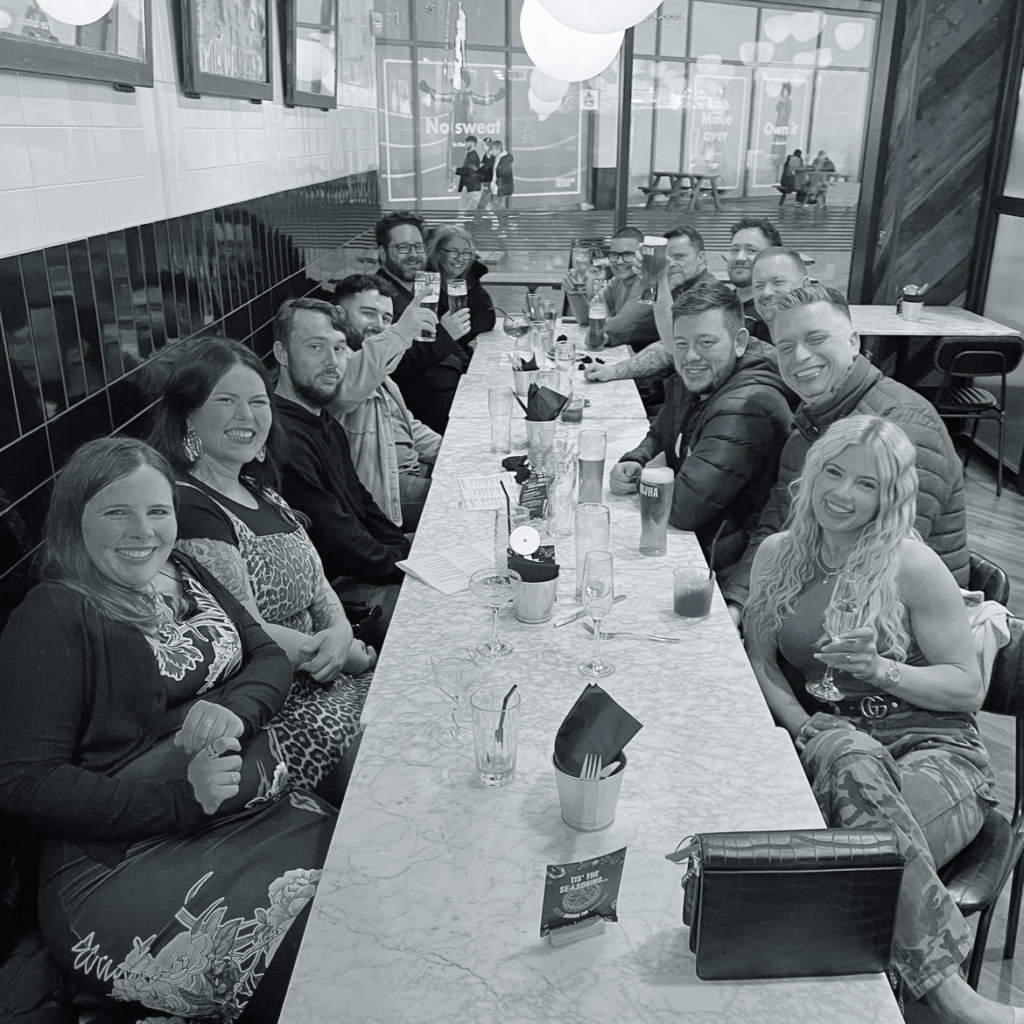 We're not just about crafting stands and designing displays. We're all about fostering connections, bringing people together, and turning aspirations into reality. The magic ingredient is our phenomenal team of passionate individuals who are the driving force behind our success. 
Sustainability for events
We are committed to making exhibitions and events more sustainable and better for our planet. We are on a mission to use more recyclable materials and reduce our use of single-use materials.
We are the first UK-based company in our industry to fully transition our in-house print to HP Latex. This means that we use 100% water-based inks that are free from harmful chemicals and toxins, making our printed media genuinely sustainable and safe for the environment.
We are serious about the environment and continue transforming how we build exhibitions to make them more sustainable. Technik Technology
Fantastic service and build quality as usual from Marsden Exhibitions. The whole team make working with them so easy and stress free, it makes exhibition management so much easier. Would be reluctant to use anyone else now. UAP
Thank you Marsden Exhibition, excellent service. We would highly recommend for all exhibition needs. They ensured everything was perfect from start to finish. Very well presented stand that we received many complements for. UKATA
Joe Holt, was a pleasure to work with throughout our stand design and installation. When the event organisers changed our stand location, Marsden Exhibitions helped us to come to an ideal resolution. Protek Flooring
I have used Marsden's for several exhibitions over the last few years.They have always delivered on time and on budget. Joe was exceptionally helpful on the last exhibition we attended in Birmingham last week as we had several issues that arose and Joe and his team sorted them out for us without any complaint whatsoever. I would like to say thank you to everyone at Marsden's and I would recommend that if you are exhibiting anywhere in the UK , use this company.You will not be sorry. Interroll
Always great service, the team go above and beyond to ensure every event is a success. Highly recommended. Canagan
Thank you so much Marsden! Such wonderful service from start to finish, as usual! Bender UK
Bender UK utilise Marsden for different exhibitions with varying stand sizes and designs across numerous sectors. All stages of the stand build are made as easy as possible, with great communication from the Marsden team throughout. The staff we liaise with during the design, construction and hand over phases are always very friendly and helpful, and this was the case last week at Railtex 2021. Bender UK can't recommend Marsden enough! The MTC
Fantastic work from the entire Marsden Exhibition team as always. The entire process from initial project discussions, through to final delivery are made as easy as possible by Joe. The stand more than lived up to our expectations, and everyone was so pleased with it. Scott Automation
The Marsden team were fantastic again this year, the stand was ready when promised and finished to a really high standard, everything worked straight away, even adding last minute extras (55" Touchscreen) was no trouble. The design was spot on, really fresh and clean, and got a lot of positive comments from visitors and other exhibitors. Benebone
I have worked with Marsden for a few years now and am always thrilled with the results. Their creative ideas are always an excellent starting point and working together we end up with a stand that we are super proud of and excited about. Safic Alcan
Been working with Marsden for many many years and they have always been fantastic to work with! Takes so much stress and worry away to just turn up to the exhibition and everything is prepared for you. Reflex Vehicle Hire
We have worked with Marsden Direct for a number of years for our stand builds and we have to say that the delivery of the stand from start to finish is nothing short of outstanding. Vivo Gaming
Requested to design and build a stand for the largest iGaming event of the year at ExCeL London. The team worked closely with us and listened to all our needs and requirements for the stand and delivered a truly incredible design. During the build, Marsden Exhibitions worked effortlessly going above and beyond to produce an incredible exhibition stand for us.
Headquartered in Loughborough, Leicestershire, today we continue to serve clients with best-in-class exhibition service solutions from shell schemes to larger bespoke exhibition stands – utilising modular, bespoke or hybrid exhibition stand solutions – in the UK, Europe and globally
Marsden Exhibitions, a leading player in the exhibition industry, is expanding its influence beyond event spaces by generously donating used exhibition flooring to charity. This
Read More