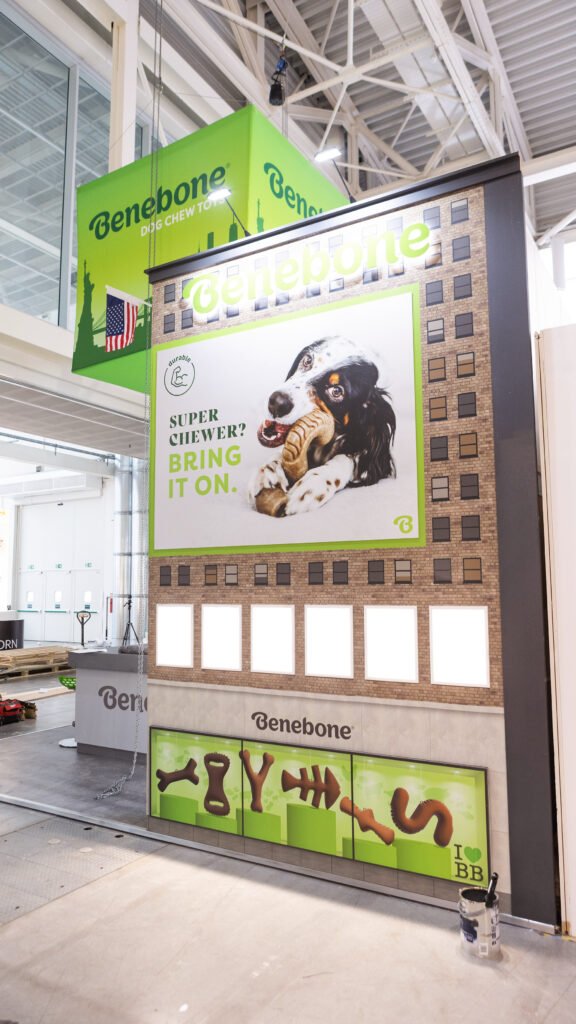 Benebone, a leading manufacturer of flavored dog chew toys, approached our company with the goal of breaking into the European market. With a successful presence in the United States, Benebone sought our expertise in designing and building exhibition stands for their participation in prominent trade shows across Europe. Our partnership with Benebone began in 2022 when we collaborated on their debut at Interzoo, and since then, we have worked closely with them on multiple projects throughout Europe.
In order to create memorable and impactful exhibition stands for Benebone, we adopted a strategic and creative approach that aligned with their brand identity and objectives. By incorporating unique themes and attention to detail, we aimed to capture the attention of attendees and effectively convey Benebone's message.
For Benebone's first exhibition stand at Interzoo, we drew inspiration from the vibrant atmosphere of a New York subway platform. Every element was carefully designed to resemble the bustling energy of this iconic location. From a meticulously crafted subway cart to a magazine stand showcasing Benebone's products, we left no stone unturned in bringing the theme to life. We utilised dynamic visuals displayed on TV screens, simulating an authentic subway experience. Track lights were strategically placed to convey important messages, ensuring maximum visibility. As a delightful surprise, we even provided a bacon cart, offering a nod to Benebone's flavoured chew toys.
Building on the success of the Interzoo exhibition, we have collaborated on several shows with Benebone including ZooMark in Italy where we transformed the exhibition stand into a captivating New York street view for this event. With towering apartment buildings on either side, attendees were transported to the bustling streets of the Big Apple. Eye-catching billboards with Benebone's visuals and messaging served as focal points, effectively capturing the attention of visitors. The attention to detail in recreating the authentic New York atmosphere showcased Benebone's commitment to innovation and creativity
Before
After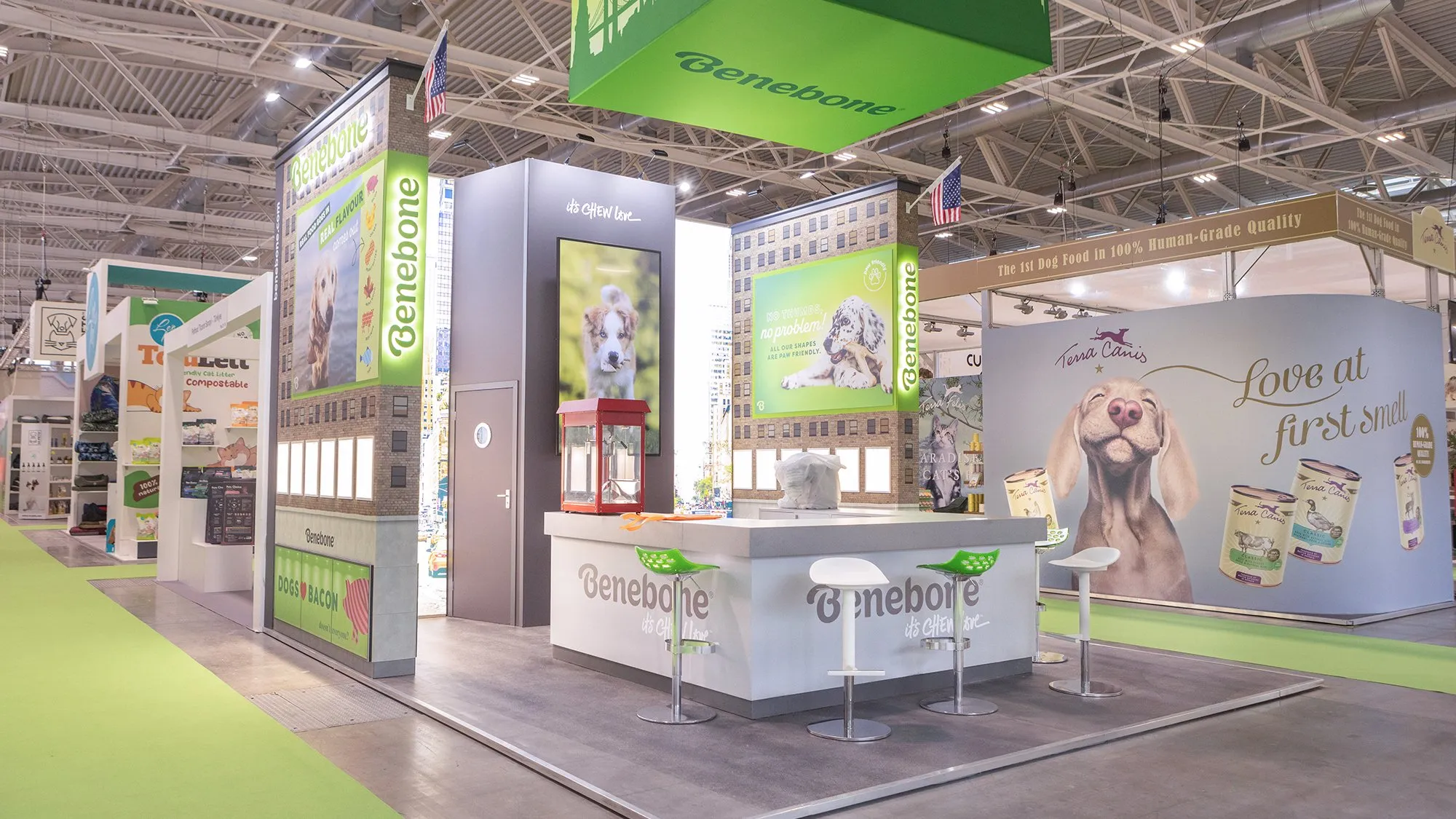 The construction of Benebone's exhibition stand at ZooMark in Italy was a testament to our dedication to creating immersive environments that captivate attendees. We meticulously crafted a New York street scene, paying careful attention to every detail to ensure an authentic and visually striking experience.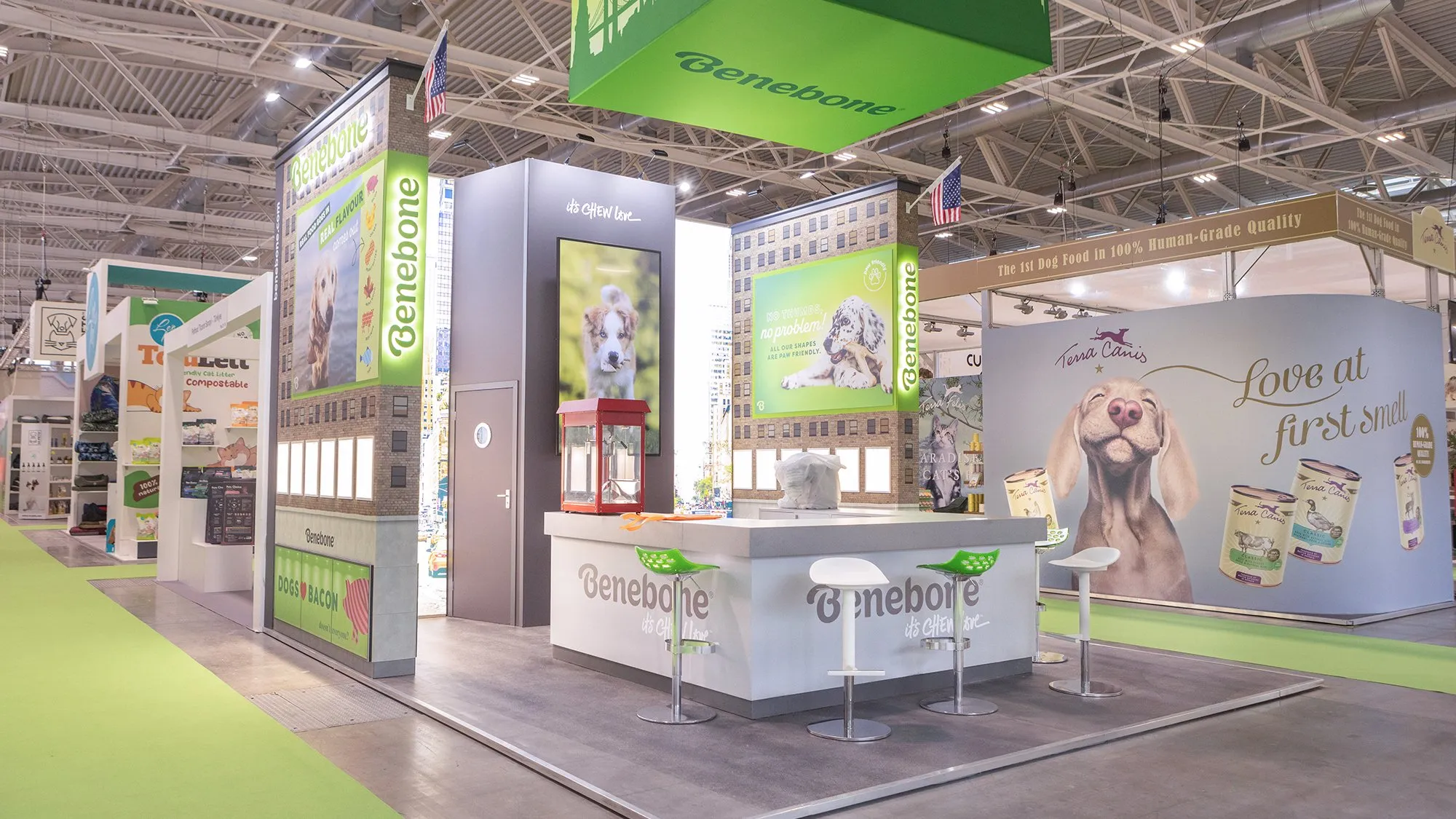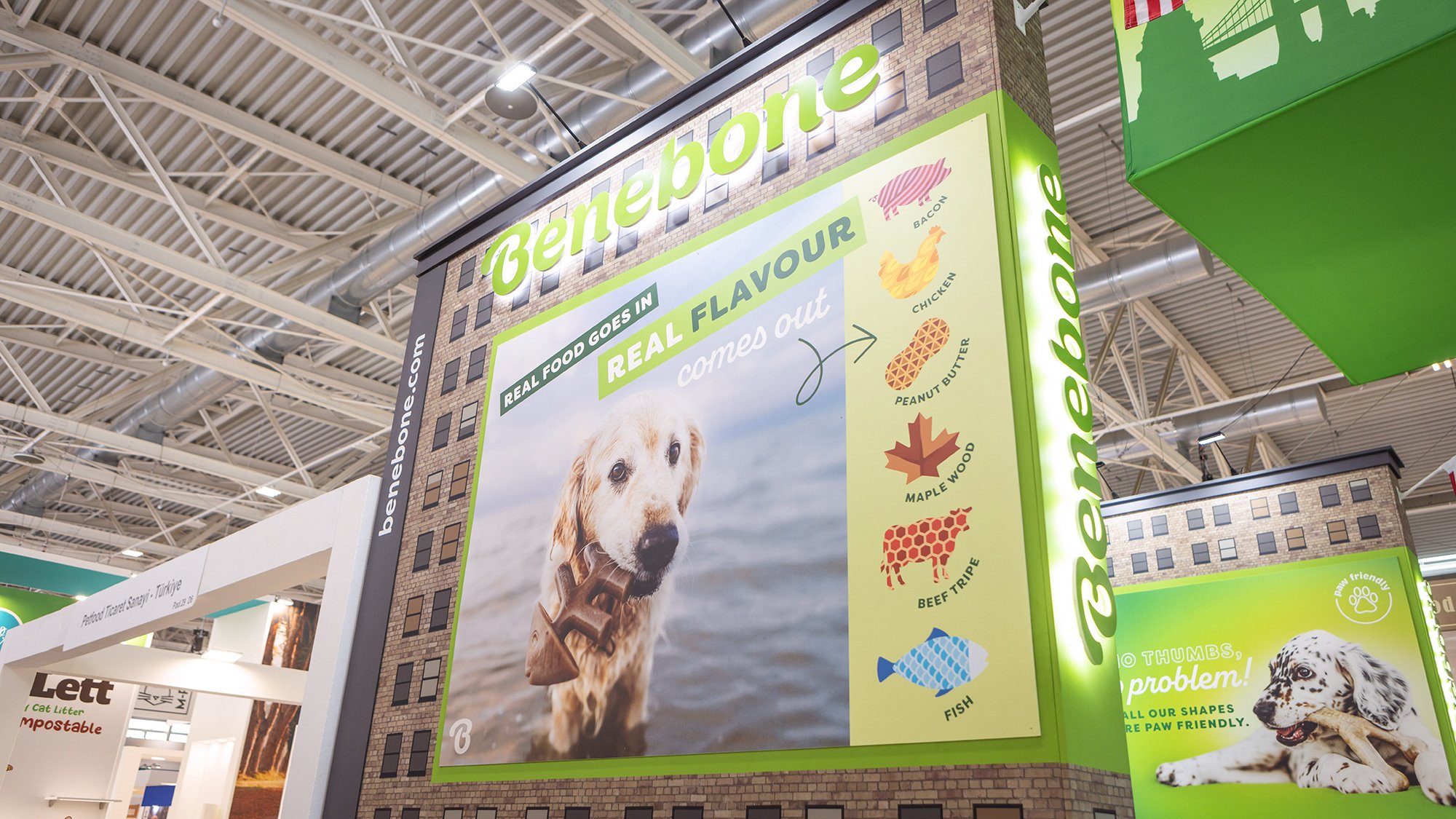 Our collaborative efforts with Benebone have yielded remarkable results, establishing their foothold in the European market and generating substantial brand recognition. By designing and constructing captivating exhibition stands that perfectly complemented Benebone's products and values, we helped them make a lasting impact on trade show attendees.
The themed exhibition stands not only attracted a significant number of visitors but also created an engaging and memorable experience for attendees. The careful attention to detail and thematic elements ensured that Benebone's brand stood out from the competition, leading to increased visibility and interest in their flavored dog chew toys.
Let's discuss your project
We respect your data, we will never spam you, sell or share your data.