Liebherr is a German-Swiss multinational equipment manufacturer based in Bulle, Switzerland with its main production facilities and origins in Germany. Established in 1949 by Hans Liebherr, the company still entirely family owned and consists of over 130 companies organised into the following divisions:
Earthmoving

Mining

Mobile cranes

Tower cranes

Concrete technology

Maritime cranes

Aerospace and transportation systems

Machine tools and automation systems

Domestic appliances and components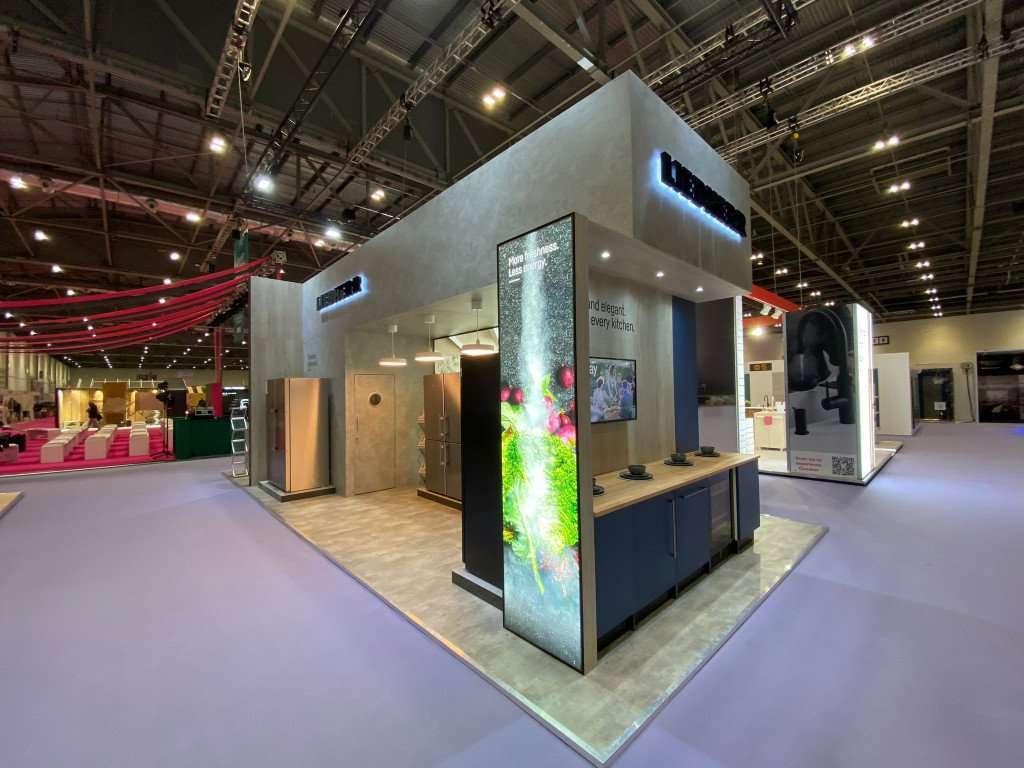 By 2007, it was the world's largest crane company. As of 2017, Liebherr had a worldwide workforce of over 42,000 and revenues in excess of €9bn.
Our work with Liebherr began back in 2015 when we created some roller banners for them. The following year, we undertook some instore installations – and we continue to do so. Our first Marsden Bespoke solution was at the Ideal Home Show, Olympia in 2017.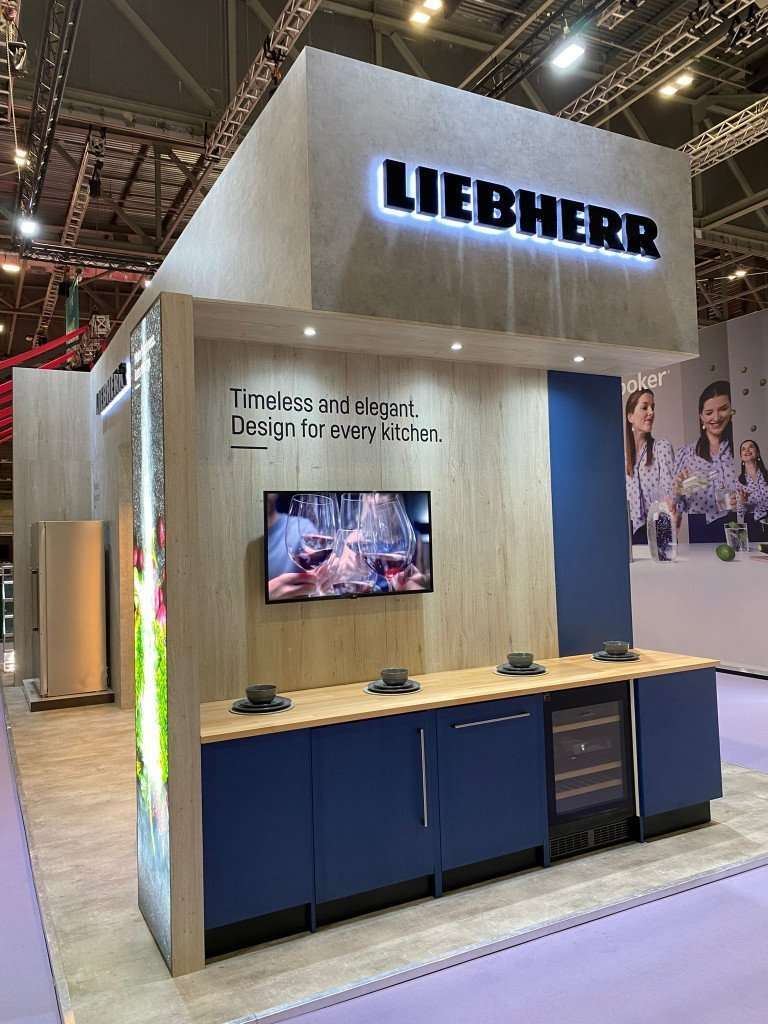 Over recent years, we have not only been the bespoke UK contractor of choice for Liebherr refrigeration exhibitions, but we have also designed and built retail installations, a series of roadshows, pop-up events and product launches. Venues include (but are not limited to) KBB, Grand Design, Hotel Restaurant and Catering Show, Ideal Home Show, Hotelympia etc.
As a global leader – and award winning manufacturer in the refrigeration sector – we love working on these prestigious and somewhat complex bespoke projects.
Our relationship has now grown to the point where our team recognise individual product codes, making the briefing process very easy and allowing us to deliver high end designs with the minimum of client input.
We are definitely considered more of a strategic partner to Liebherr, rather than a supplier or stand builder.
At the time of writing (July, 2021) we have installed more than twenty exhibitions and events for them in the UK.
Let's discuss your project
We respect your data, we will never spam you, sell or share your data.