Motive Components and Auto Pumps
Established in 1981, Motive Components and Auto Pumps (two separate brands of Automotive Pumps Holdings Ltd.) are leading suppliers of engine components to the independent automotive trade. Motive offer a comprehensive range of motor parts from very small parts to engine blocks. Auto Pumps offer, as the name describes, automotive pumps for small vehicles through to heavy plant.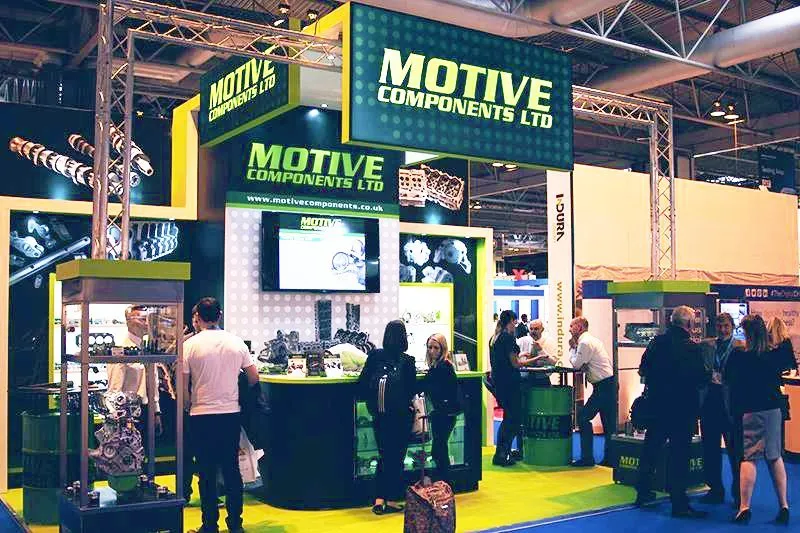 We were first approached by the group about ten years ago (c2010) to assist them with multi-use exhibition stand design and build for the exhibition programme in the UK and Germany – effectively, small hybrid solutions.
After successfully delivering a series of events, we started work on a Marsden Bespoke stand design to help amplify both their brand presences.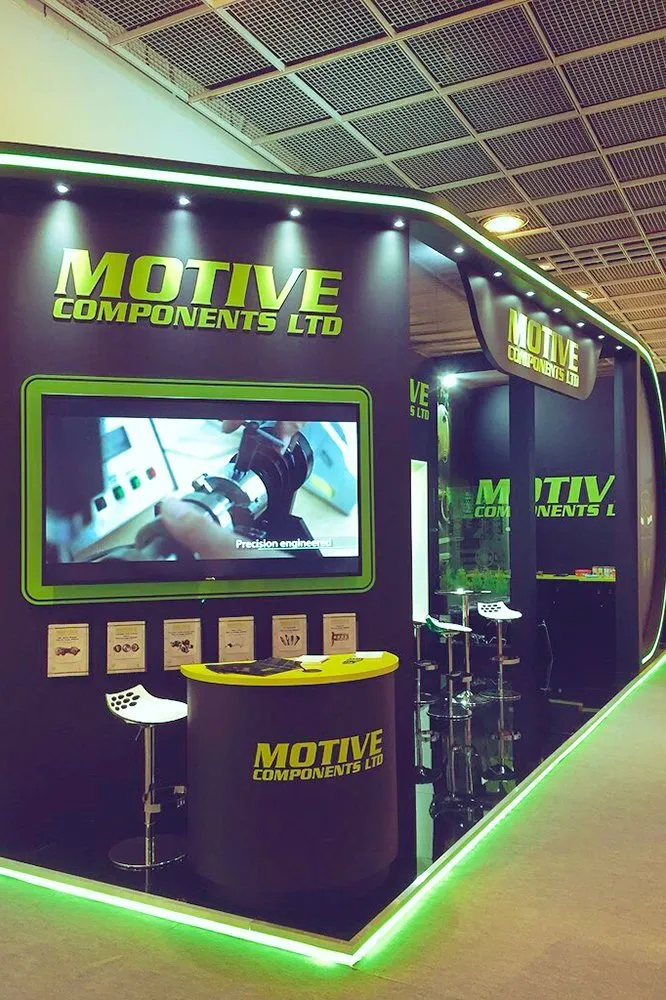 For the group, we created engaging displays – namely, exploded engine layouts detailing each part in as close to the actual location as possible for Motive; whilst for Autopumps we created an almost museum display where the heavier units were on stands behind glass. A very different approach for both – but both very well received!
The progression that we have made with both brands have been from hybrid stands to high specification bespoke solutions including fine detailing, LED detail lighting and oversized AV solutions.
It is important to note, whilst our designs reflected the quite different individual brands, we were able to optimise on manufacturing, logistics and labour charges to create a more impactful solution for their budget.
At the time of writing (July, 2021) we have installed more than half-a-dozen exhibitions for them in the UK and Europe.
Let's discuss your project
We respect your data, we will never spam you, sell or share your data.