Based in Camberley, Natural Instinct is a raw pet food manufacturer that is passionate about pets. They advocate that a healthy diet plays a huge role in not only our own lives, but the life of our pet too! Selling direct to the consumer from their website and boutique pet stores, they also exhibit at numerous events and shows as a component of their brand awareness programme – and, more recently, selling direct to the consumer.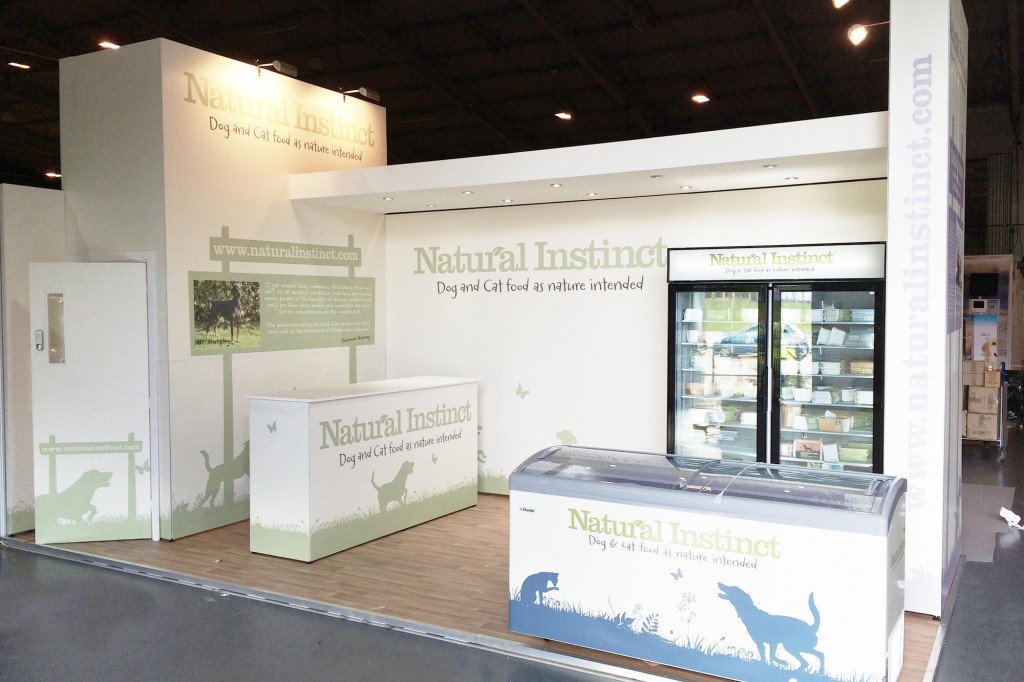 Primarily a Marsden Modular client, we undertook our first installation for them at Crufts in 2013. Since then, some of their stands have grown into hybrid solutions with large soffits spanning between a storeroom and graphic towers. This was to add detail downlights and make the stand feel more luxurious.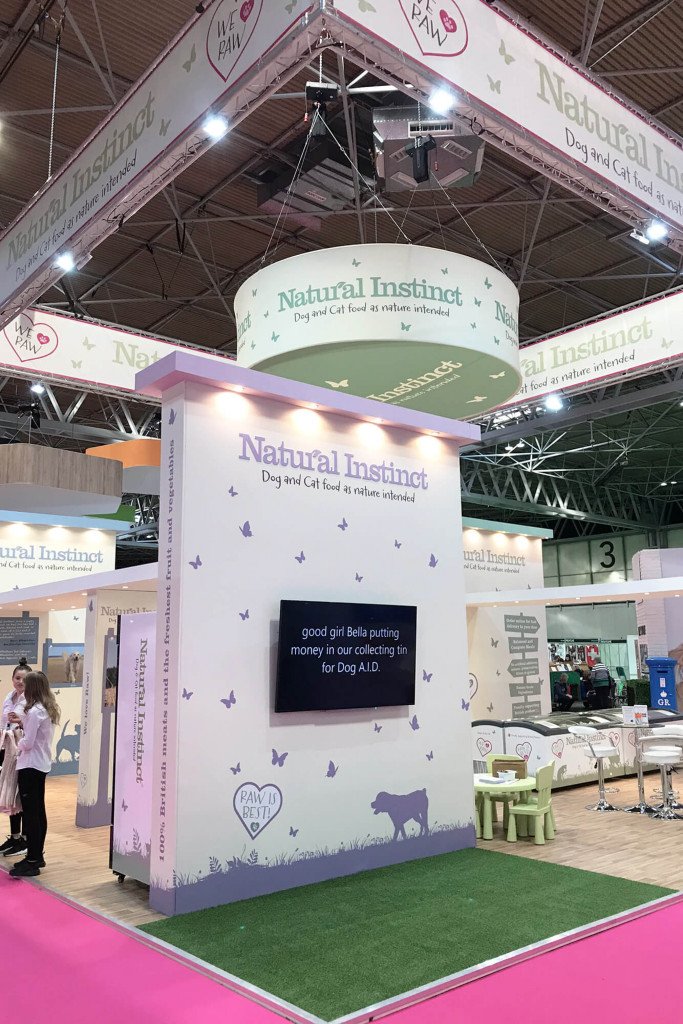 As years have gone by, the stand design concepts we initially created have become a part of the Natural Instinct brand identity at shows. These identifiable features were kept on all stands regardless of size, orientation and budget.
Success at shows has contributed to their growth and, eventually, led them to being the show sponsors of Crufts in 2018 and 2019.
Today, the concepts we created when we first started working with them remain as a key component of a Marsden Bespoke build – but with more features, more details, hanging banners and lighting rigs.
Throughout the entire client relationship, we have also provided large format printing and managed logistics for their products to and from shows.
Through careful management and delivery we've helped build a strong brand identity for their customers to look out for when at shows.
Since our first installation, we've done a total of twenty-four installations with them including Discover dogs, London Vet Show, National Pet show, PATS Telford and, of course, Crufts – and we will be back working with them again at Crufts in 2022!
July, 2021.
Let's discuss your project
We respect your data, we will never spam you, sell or share your data.