TDi is a Chesterfield based company that provides market-leading, cloud-based software solutions to the transport and logistics industry – ranging from long-term tachograph analysis solutions through to their bespoke Transport Management Systems, TransMas.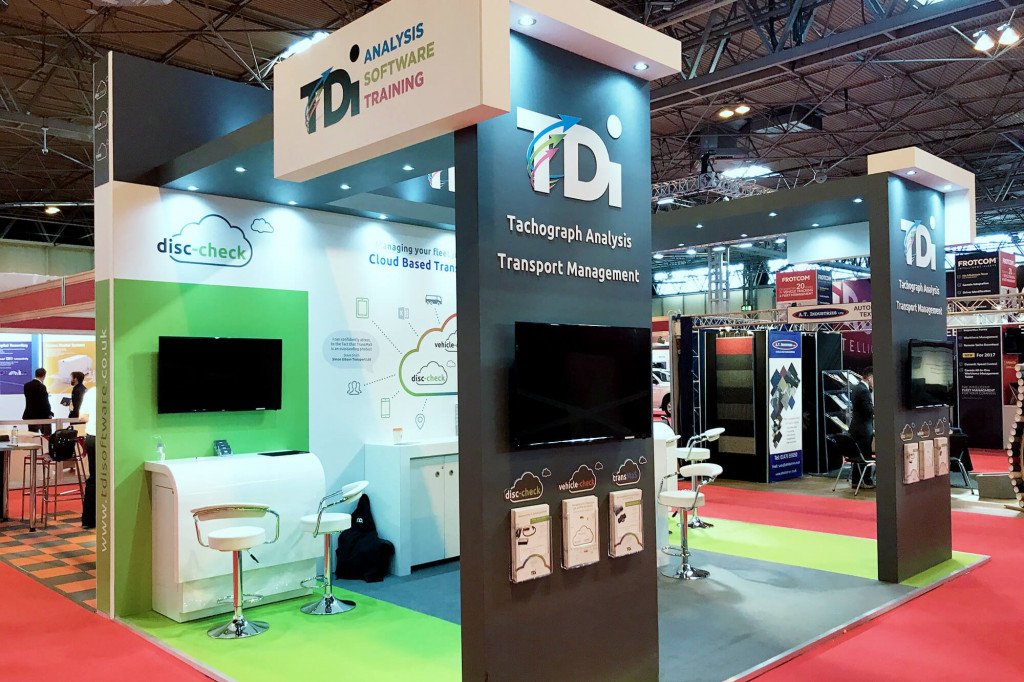 TDI first ordered shell scheme posters with us back in April 2014 for the Commercial Vehicle show. They then progressed to their first Marsden Modular system with us the following year – and this is where we have predominantly worked with them ever since.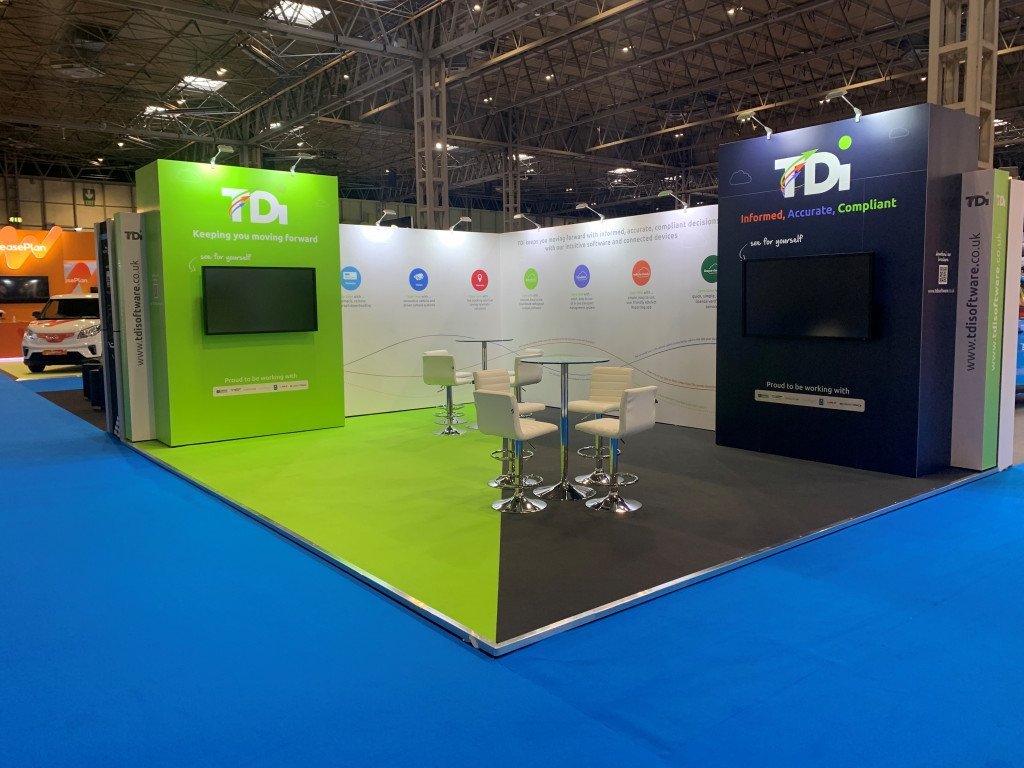 As a client, they have always been very clear on their brief and budget – and this has helped us to quickly do the right job for them.
Whilst they primarily use our Marsden Hybrid solution, due to the nature of their business the graphics we have produced have not been re-used from show to show. The key reason for using our hybrid solution has been to have a bespoke feel and the flexibility to mount screens, display graphics seamlessly and still have some customisation to the stand without the large financial investment.
TDI are great to work with and we'd like to think that we are an extension of their marketing department. As such, we are their trusted 'retained agency' for exhibitions and events. This allows them to manage cash flow better and, in some instances, spend a bit more on the stand than they had previously thought possible.
Over the years, we've built a total of eight stands at exhibitions like Coach and Bus Live, Eurobus and Commercial Vehicle Show etc.
We will be back working with them in 2022 at the Commercial Vehicle Show!
July, 2021.
Let's discuss your project
We respect your data, we will never spam you, sell or share your data.