The Manufacturing Technology Centre (MTC)
MTC – established in 2010 as an independent Research and Technology Organisation (RTO) with the objective of bridging the gap between academia and industry – became a client in 2017 following a call and a brief to design a stand for TCT Live.
Due to the nature of the organisation, the requirements and expectations differ from exhibition to exhibition making it difficult to reuse components.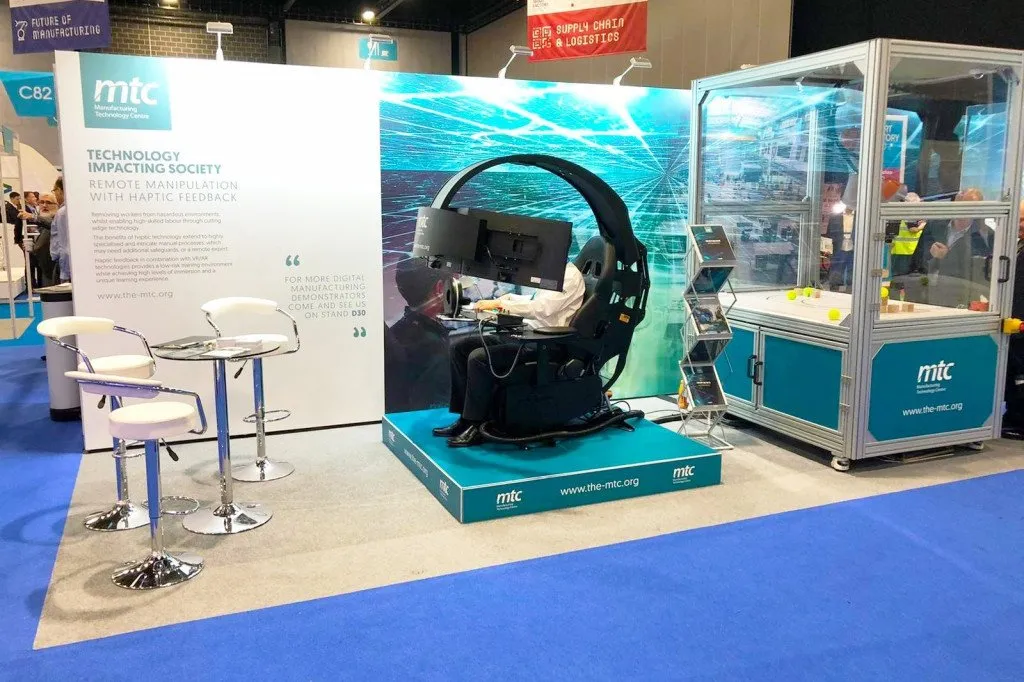 MTC embraced the Marsden Modular solution because they quickly understood what it offers in terms of layout and design and, as a result, every time they decide to work at an event or exhibition, they come to us with an almost complete solution – oven ready! All we do is run through ideas, decide what will work and come up with the best proposal to meet their ever-changing needs – exhibition to exhibition.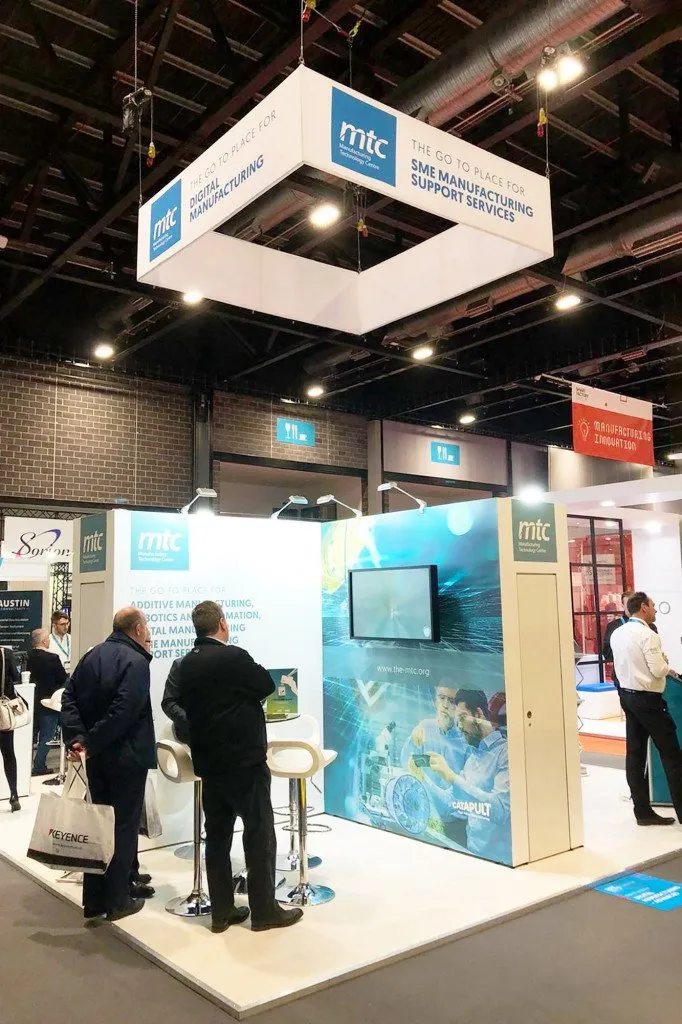 A good example of how we work with them was at The Smart Factory show at the ACC Liverpool. This was an important event for MTC. They had a strong presence with three stands – and we installed all three of them in one day!
The feature stand was a complicated shape incorporating multiple screens for presentations, touchscreens and even working 3D printers.
Just one week before the event, the client decided to take a demo product called a 'Reacher'. This was to have priority positioning and required a back wall to be designed, printed and installed. They called asking if we could design, build and install a 6m back wall for them – and we got the job done!
The second stand was a traditional Marsden Modular solution.
The third stand was a 'Factory in a box' – a cutting edge product where an entire working factory is designed and built within a shipping container that can be deployed worldwide – and operated remotely!
Although this didn't require a modular solution we still designed and produced graphics for the container and dressed the area around the stand to make it feel like a welcoming space.
Since 2017, we've worked with MTC at nine exhibitions totalling twelve installations – and we have a further three booked at the time of writing*.
*July, 2021.
Let's discuss your project
We respect your data, we will never spam you, sell or share your data.