Marsden Exhibitions was contracted by Upgaming, a gaming technology company, to design and build their exhibition stand for a major gaming conference in London. The conference was a key opportunity for Upgaming to showcase their latest products and technologies to potential customers, partners, and investors.
The first step in the project was to work closely with Upgaming to understand their brand values, messaging, and goals for the event. Marsden Exhibitions' team of designers created several concepts that captured Upgaming's unique identity and brand values.
Once the concept was chosen, detailed plans were drawn up that included the layout of the stand, the positioning of key products and features, and the design of the graphics and signage. The plans were submitted to Upgaming for approval, and after several rounds of feedback and revisions, the final design was agreed upon.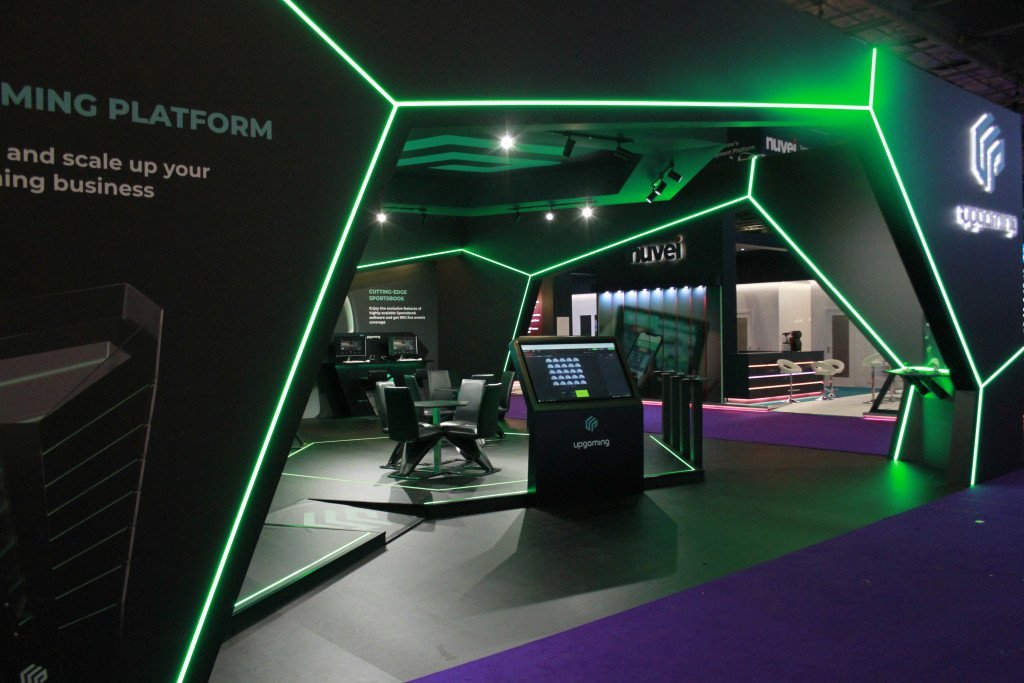 Productions and Constructions
With the design finalised, Marsden Exhibitions began the production of the stand. The team sourced materials, built the frame and structure, and created the graphics and signage. 
Marsden Exhibitions also coordinated the logistics for the exhibition, including the transportation of the stand and equipment to the conference venue, and the set-up and dismantling of the stand.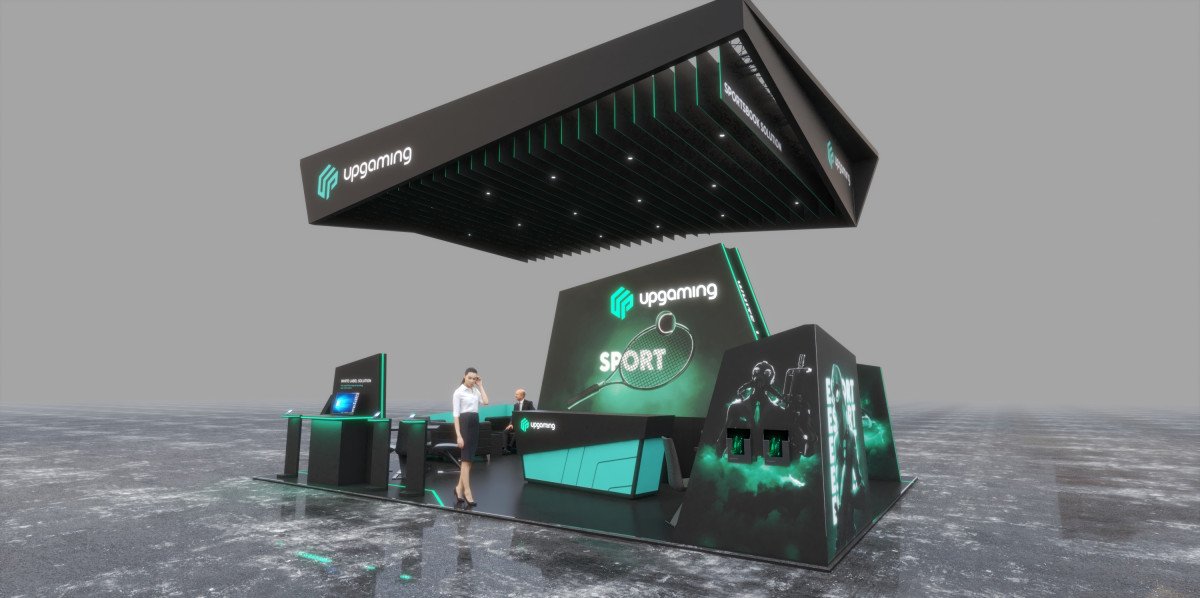 The Upgaming stand was delivered on time and on budget and was a huge success at the conference. Upgaming's team was impressed with the stand's design and quality, which helped attract many visitors to the stand.
Marsden Exhibitions received positive feedback from Upgaming on the quality of the service provided, the professionalism of the team, and the attention to detail throughout the project.
The Upgaming stand project was a great success for Marsden Exhibitions. The team was able to work closely with Upgaming to create a stand that perfectly represented their brand and products. The project was completed on time and on budget, and the stand received positive feedback from both Upgaming and visitors to the conference. Marsden Exhibitions looks forward to working with Upgaming on future projects.
Let's discuss your project
We respect your data, we will never spam you, sell or share your data.