Vacancy Filler is a company you are probably familiar with – and the company that is next door to us. When we moved into our new premise in 2015, we helped with the odd favour here and there – refurbishing external signage, designing, producing and fitting internal wall prints etc. and, during a conversation, they spoke to us about their ambitions to exhibit at industry relevant shows more frequently and with a better presence of corporate identity in an attempt to increase their brand recognition.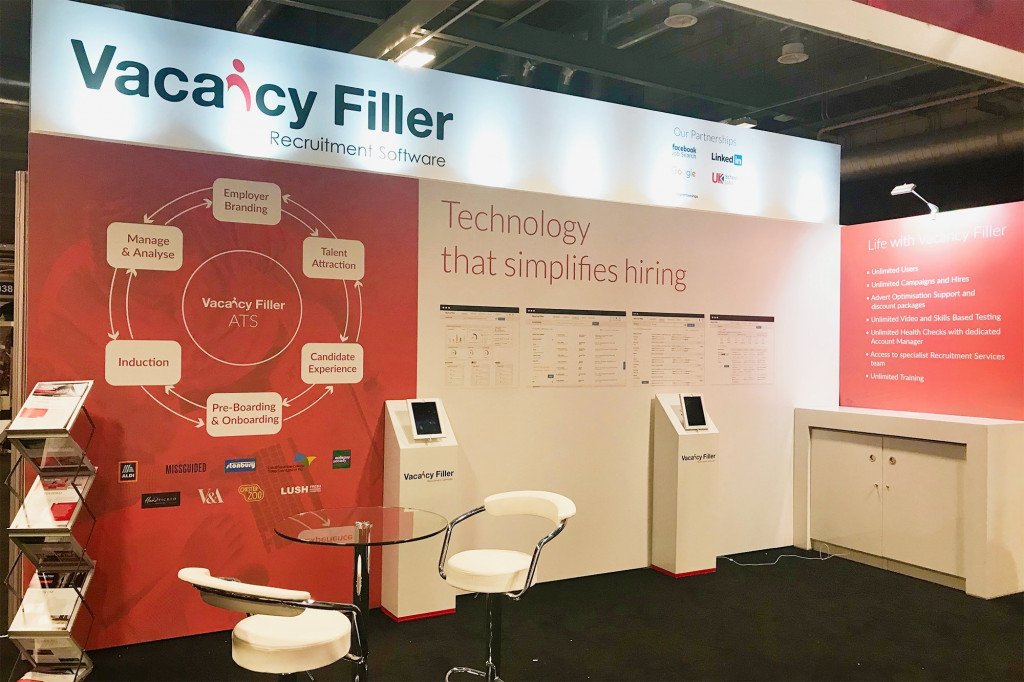 Our first installation for them was at the The CIPD Annual Conference in 2015 – and the stand remains virtually unchanged in style and layout since it was first proposed! The reason is, Vacancy Filler do not feel the need to increase stand space despite the small size due to the impact the stand has at the event for them.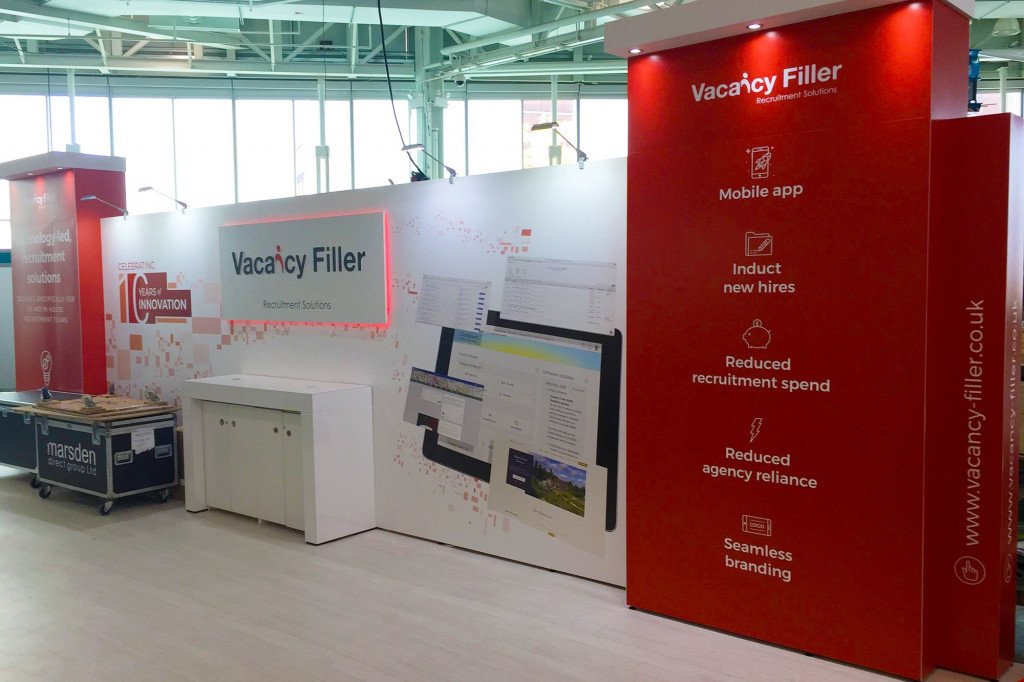 At other events, we have adapted and changed the stand a little to keep up with the changing focus from Vacancy Filler at those shows. This has included the removal of counters and Ipads originally used for onsite demonstrations to a cleaner more open stand for open conversations rather than product demos. But, fundamentally, we got it right the first time and, our belief is, if it isn't broke, don't try and fix it!
In addition to having Vacancy Filler as a client, we have also worked with a company they created called WEDUC. WEDUC specialises in digital/remote communications between schools and parents and we've built a few large Marsden Bespoke stands at BETT as well as some smaller stands for academy shows.
Since we became neighbours back in 2015, we've worked with them on fourteen exhibitions. We are trusted and they always come to us before anyone else – and, of course, being local and doing everything face-to-face helps!
July, 2021.
Let's discuss your project
We respect your data, we will never spam you, sell or share your data.