With more than 150 years of history, Wedge Group Galvanizing is the UK's largest hot dip galvanizing company. They have fourteen plants in the UK and offer a truly national service for galvanizing.
In 2018, we had a telephone conversation with Marketing Executive, Claire Jones. The outcome was for us to provide a portfolio of our work and we quickly moved to the commission of a Marsden Modular solution.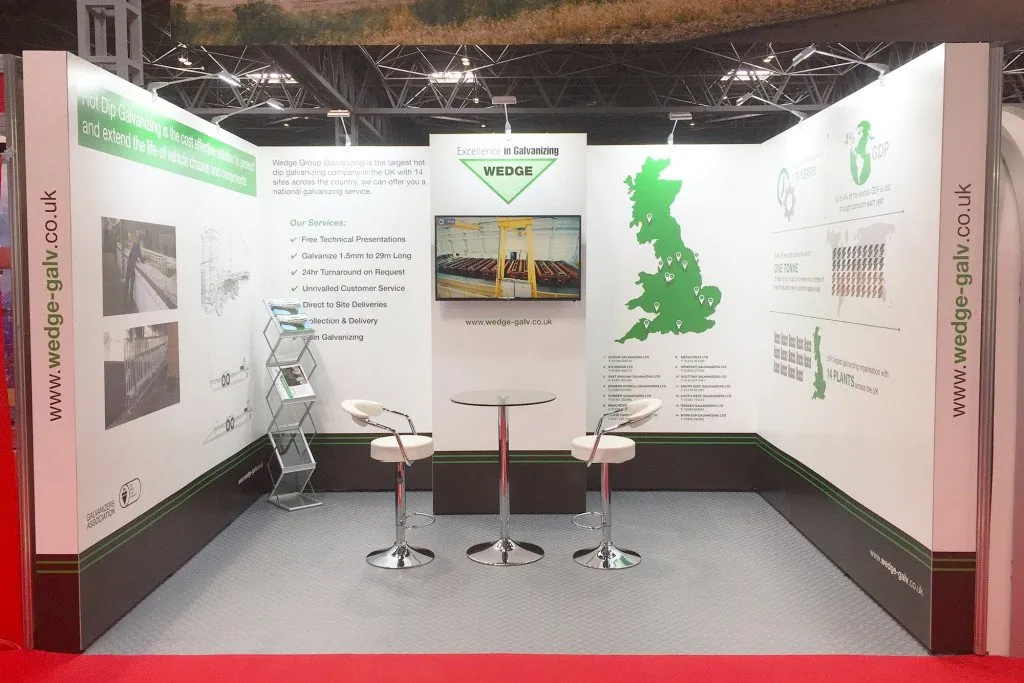 Our first installations were a 4m x 3m open front stand at the Commercial Vehicle Show at the NEC in April 2018 and a 3m x 3m open front stand at Infrarail later that year.
Wedge requirements for a stand aren't really based around product display. Their needs are more about making the small stand spaces work to maximum effect and working with a team that takes the stress and hassle out of working at an exhibition –  like supplying a fish bowl for pens, creating storage for merchandise etc.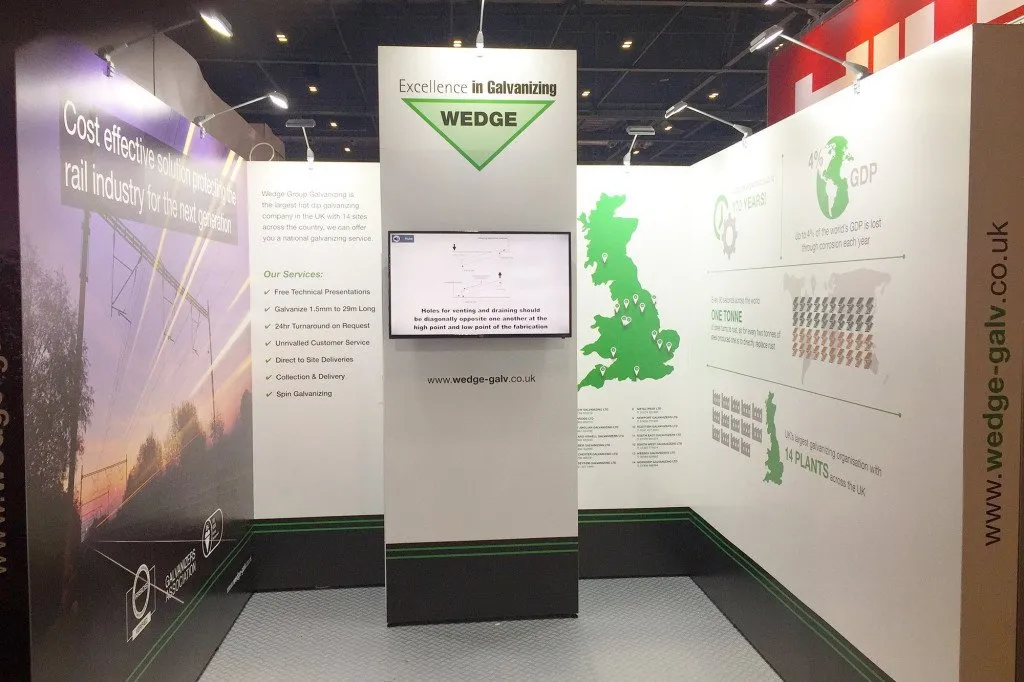 A key factor for winning the business with Wedge was our ability to provide a custom made stand which could be tailored to their requirements, but also enabled for re-installation of existing graphics from past shows.
Wedge Galvanising Group is now a multi-installation Marsden Modular client. They attend a variety of events with a policy and practice of 'test and measure'. Our system allows them to customise stand shape; maintain a strong identity; work to budget!
There is a great deal of trust in our relationship. We get an email simply stating a size and venue – and we do the rest!
We've worked with them on nine exhibitions, including:
LAMMA

Seawork

Railtex

Marine and Coastal Civil Engineering Exhibition (M&CCE Expo)

Utility Week Live

Infrarail

Commercial Vehicle Show
… and we are working on new designs for them at the time of writing!
July, 2021.
Let's discuss your project
We respect your data, we will never spam you, sell or share your data.